The devastating effects of a burglary can cause plenty of distress for the victims. Not only did you suffer material losses, but the trauma associated with the incident can truly be unsettling. It's only natural to feel angry and vulnerable at the same time, but it's also important to not let the emotions control you. Responding immediately after a break-in is vital for the safety and protection of your property and your loved ones, which is why it's crucial to know how to react the right way after experiencing a burglary.
Here is a step-by-step guide on how to respond after a burglary which will hopefully prevent the incident from happening again and allow you to recover from the incident.
Inform the police immediately
The moment you realise you're a victim of burglary, you need to take swift action and notify the police authorities. The responders will provide you with instructions but keep in mind that your safety should be your number one priority. If there are signs that your property has been broken into, make sure that the criminal is no longer around prior to entering your home. Try to remain as calm as possible, even if your possessions are scattered all over the place. Avoid touching your belongings as the police will collect for evidence and fingerprints of the offender.
The law enforcers will provide you with a case number for insurance purposes so keep the number handy at all times.
Find out what items are missing
Once the police authorities have arrived, scan the entire area of your property and take note of which items have been taken away. If your smartphone and credit cards are missing, it's important to notify your bank and your phone service provider to block your accounts and prevent the burglar from making unwanted transactions. Change your passwords as soon as possible and if you have a location app on your phone, you can track the whereabouts of the devices where the criminal is potentially hiding at.
List down important items that have been taken away such as jewelry, laptops, wallets, and spare keys to your house or vehicle. Notify the police of the missing items so they can retrieve them once the culprit has been caught.
Secure your home
A break-in means your home security or home security system has been compromised and you need to evaluate your door locks, windows, and other entry/exit points in your property. Look for signs where the intruder got in and fortify your security to make sure it doesn't happen again. This means using stronger door locks and replacing any tampered locks with new ones to minimise the risk of break-ins. Broken doors and glass windows should be fixed immediately and make sure the hinges aren't damaged to a certain extent. Ensure that all areas of your home have sufficient lighting to discourage potential intruders from breaking inside. If you have security cameras installed in your property, inspect them and see if they're still in good working order. The footage will come in handy and serve as proof of evidence for the local police authorities.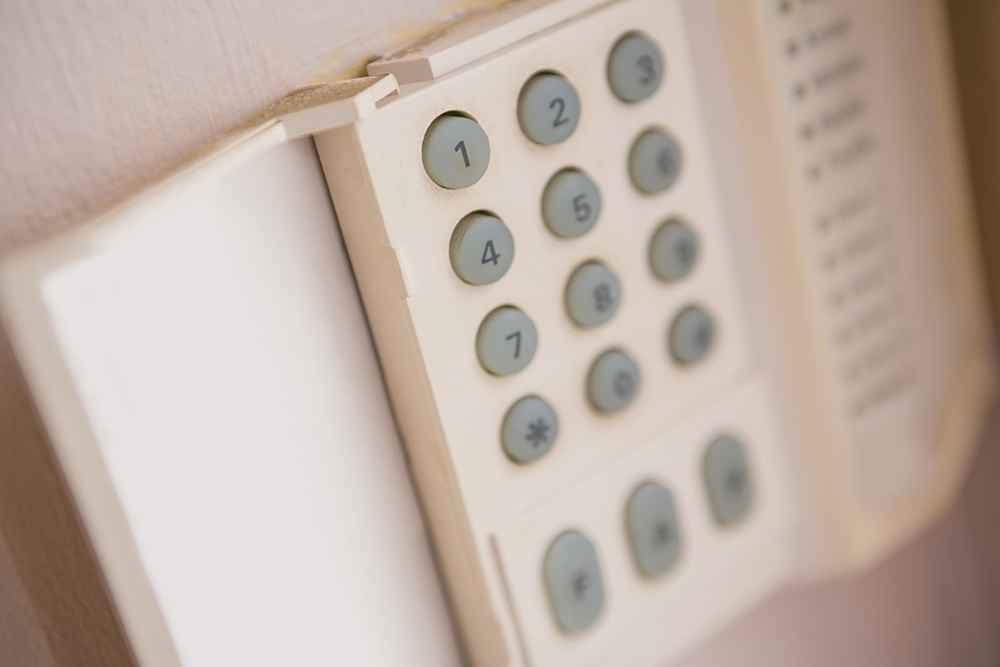 Notify your insurance company
In the event of a burglary, it's wise to inform your insurance company as soon as possible. Let them know that you're a victim of a break-in and they'll determine the next steps to compensate from any loss, damage, and/or injury suffered during the incident. Depending on the insurance company's policy, they may be able to help you immediately with the costs and other security arrangements.
Your insurance company will need the required documents before your claim gets processed. Make sure to prepare your papers before filing for your insurance. Having an itemised list of your stolen valuables and obtaining the police report will help speed up the entire process. A claims adjuster can also inspect your property to make a rough estimate of the damages claimed.
Don't take it too hard on yourself
Naturally, you'll have an emotional response towards the incident and it can be pretty easy to blame it entirely on you. But you have to remind yourself that you had no control over the situation. Don't take it too personally, especially in a vulnerable situation like this. Reach out to friends and family for comfort and if needed, ask for professional counselling so you can move forward with the entire incident.
Try to recall essential details about the criminal
In case you saw the burglar making an escape, try to recall small, important details that will hopefully lead to the criminal's capture. The colour of their clothes, their skin complexion, facial details, and their estimated height are crucial information that can help the police with their investigations. You can also take note as to which direction they headed when attempting their escape. If the criminal used a vehicle and you have footage on your security cameras, look closely at the plate number. This will help the police immensely in tracking down the burglar.
When responding to a burglary, try to collect your thoughts as much as you can and follow these procedures. Break-ins are an unfortunate incident, but there are steps you can take to ensure that you and your loved ones are safe and protected. These tips will not only help you recover from the incident, but also minimise the risk of any similar incident from happening again.