Planning for a weekend getaway with the family? Or perhaps you've booked a month-long vacation outside the country? Now before you pack your bags and head out, it's very important to secure your home. A lot of break-ins happen when thieves are aware that a house is unoccupied. You don't want to come home from a fun adventure trip only to realize that you've lost valuable items and appliances. That's why it's essential to have a home security checklist before going out on a trip to ensure that your property and your belongings are safe and secure.
Today we'll be discussing how to secure your home so that your property is safe from thieves and burglars while you're on vacation.
Pre-trip Home Security Checklist
Fortify vulnerable areas of your home.
Protecting your home from thieves starts with doing an all-around inspection of your property. This means checking if the door locks shut tightly and if the light bulbs are in good working order. Take note of security gaps such as broken fences and faulty window locks. Fortify vulnerable areas of your home and make sure the thieves don't have any easy access points inside your home.
One of the most common mistakes a lot of homeowners make is leaving spare keys outside (yes, some people still do this). This will only make your property more vulnerable to break-ins. It's much better to bring your spare keys along with you or hand it over to a trusty neighbour so that burglars won't be able to just walk in and take away your belongings.
Take note of all your important items.
Listing down all of your valuables is crucial to securing your belongings, especially if you're heading out on a long vacation. Aside from counting your cash, take note of things such as your appliances, electronics, and other important items inside your home. Take photos of the serial numbers and leave a method of identification so authorities can track down your items if they ever get stolen.
Smaller valuables like cash and jewelry should be safely secured inside a drawer or cash box. Make sure to store your valuables in a location that's difficult for burglars to find out. Any appliances that can easily be moved should be locked in place. This process will make it easier for you to identify if there are any missing valuables once you come back from your trip.
Make the home appear unoccupied.
A home that appears unoccupied makes it a prime target for thieves and burglars. You want to make an impression that there are people inside your home to potentially deter thieves from breaking into your property. One way to achieve this is by using smart LED bulbs. These light bulbs can be controlled remotely and you can schedule when to turn them on or off. This way, you can keep the lights on at night and have them turn off in the morning to save energy.
If you have postal deliveries while you're away, request for the postman to drop your parcels to a trusted neighbour. Another option is to leave it on hold at the nearest post office for you to pick up. Leaving packages on your doorstep for hours can make it appear that no one is around your home.. Not only are you putting your property at a risk of break-ins, but your parcels might end up getting stolen as well.
After securing your home from the inside out, it's time to go ahead and enjoy your holiday. But don't be giving away hints that you're on vacation. Posting information on social media about you currently on a trip will give thieves a hint that your home is unoccupied. Save the social media posting for later after you've returned from your trip.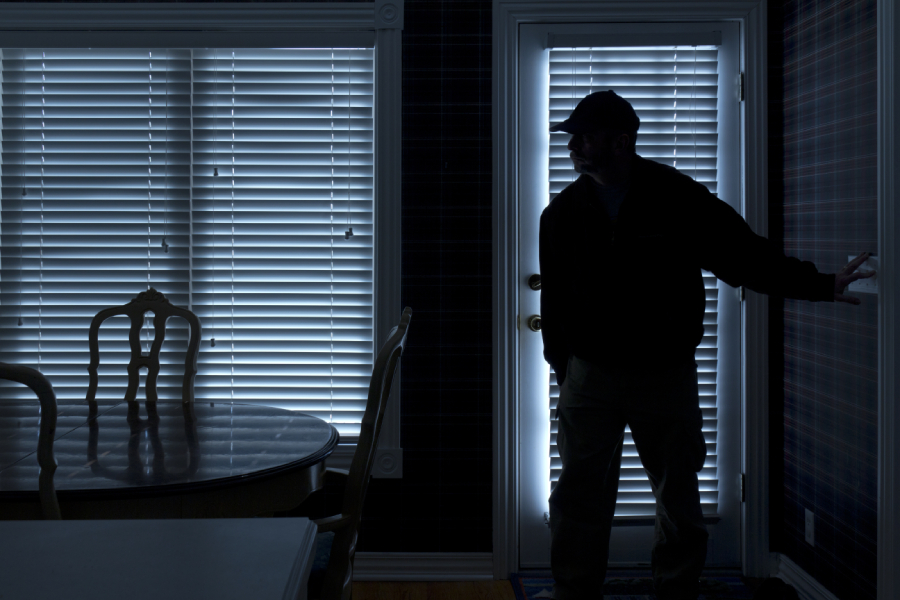 Ask for trusted neighbours to look out for your home.
If you feel a bit uneasy about leaving your home unoccupied, you can always ask your trusted neighbours to watch over your property. They'll serve as your eyes and ears while you're away should anything happen to your home. But, only make sure that your neighbours are trustworthy (i.e. close family friends and relatives) to reduce the risk of break-ins.
Leave your contact details to your neighbour and have them update you about your property's condition while you're away. This will help give you peace of mind and allow you to enjoy your trip without having to constantly worry about your property.
Invest in a security system.
If you truly want to secure and protect your home, investing in a security system is probably your best option. Sure it's an expensive investment, but the amount of protection you're getting is worth more than what you're paying for. There are a variety of different security systems out there like alarm monitoring and CCTV camera systems.
These options provide a level of protection that suits your needs, budget, and preferences. Your home security advisor will evaluate the potential risks associated with your home and recommend an appropriate security system that works best for your property.
Conclusion
This essential pre-trip home security checklist will ensure that your home is safe and protected from unwanted break-ins. For maximum home protection, contact your home security provider and follow the procedures in the checklist so that you can enjoy your vacation worry-free.