As with most industries during this global pandemic, the home security industry in Australia has taken a huge hit. But despite the negative impact of COVID-19, the industry as a whole has made valiant efforts to expand its market beyond households with a security system. With tech giants and MSOs raising awareness on home security, new business models have ushered to meet the ever-changing needs of consumers. Technological advancements like voice control, audio, and video analytics continue to improve user experience and will prove invaluable in situations like the ones we're in now.
The home security industry is looking to take advantage of increased security system adoption which stayed firmly at 27% from 2016-2018 and improved to 33% in 2019. In addition to that, the professionally monitored industry witnessed significant improvements in adoption rate from 24% in 2018 to 29% in 2019. While the previous year indicated a big win for the home security industry, the same thing cannot be said for 2020 due to COVID-19.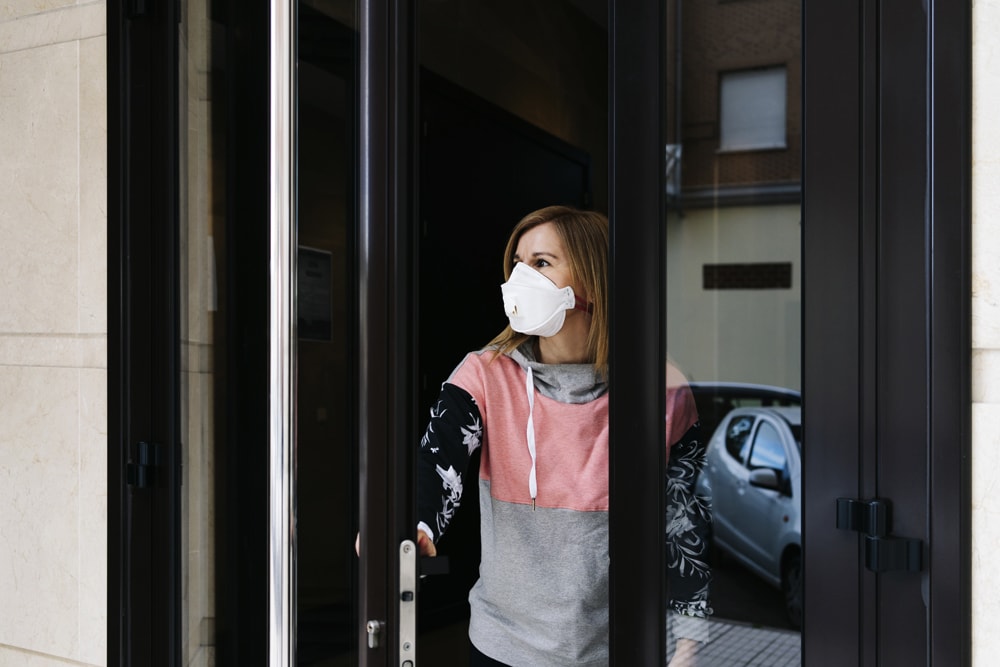 The status of the economy suggests that a recession is inevitable as businesses close down and employees lose their jobs. The consumer demand for security products and services are lessened as disposable incomes decline. It was long believed that the home security industry was impervious to recession, but the economic downfall in 2009 proved otherwise. The Great Recession saw one of the worst years for the security industry as it contributed to declining home values, unemployment, low moving rates, and foreclosure.
However, the security industry in Australia has shown recession-resistant characteristics in the past and this could very well be an advantage during this global pandemic. In times of struggle and uncertainty, the concern for one's home safety increases and some strong headwinds and tailwinds that the home security industry could face are:
| | |
| --- | --- |
| Headwinds | Tailwinds |
| Non-essential products and services are susceptible to budget-cutting | Concern over property safety increases the demand for security systems |
| Softening of the housing market threatens the installation of home security systems | Economic downfall makes DIY security systems an appealing choice |
| In-home dealer sales efforts are likely to be affected by stay-at-home orders | Growing security concerns for loved ones and family members who live alone |
| Reduced need for home monitoring due to increased time at home | Safety and peace of mind are paramount during this global pandemic |
| Social distancing measures prohibit professional security system installation | More time spent at home allows for various home improvement projects |
| Limited availability of first responders undersells the value of professionally monitored security systems | Voice control feature promotes less touching of objects and surfaces |
| Limited travel reduces the need for remote monitoring | DIY security solutions more feasible than professional installation at this moment |
While it's true that the home security industry has rebounded from 2009, it's still uncertain on how the industry will fare under the coronavirus recession. Security systems providers should closely monitor the economic climate, continue with innovation, and be able to adapt quickly in order to remain competitive under these circumstances. They should also consider these headwinds and tailwinds to make their products/services more appealing to their consumers.
How security companies can adjust to the pandemic
Traditionally, security systems have been sold in two ways: door-to-door and DIY. While the latter seems to be the most obvious choice, there is a third option that could prove even more advantageous and that is DIT or "do-it-together". This gives the client enough room for DIY flexibility whilst installing the security system on a near-professional level. The client orders a DIY security system package and receives step-by-step instruction from the security systems provider. The remote consultant guides the client throughout the entire process (either thru phone or video-sharing) to ensure proper installation of the sensors and devices.
The service technician can also be contacted to troubleshoot problems and give detailed repair advice to the client. The DIT model is a consultative approach designed to eliminate the guesswork and provide clients with a reliable solution for installing a security system. Security companies should also prepare their staff to operate in this new (and hopefully, temporary) work environment.
With that in mind, here are some key concepts to consider when adjusting to the coronavirus pandemic:
Offer your services thru video-sharing for more efficient communication with your clients.

Recommend DIT installation as a third option.

Provide 24/7 after-sales service to consumers. At times like this, having access to crucial information is invaluable, especially when it comes to DIY security systems.

Transition your services online for the time being.

Train your staff in providing warm, friendly service when providing after-sales support.