Security cameras are an integral part of any modern home. While you can't be everywhere all at once, having security cameras ensures that you can monitor your home remotely anytime, anywhere. There are a couple of things to consider when buying a security camera such as the brand, the device's feature set, and where the cameras will be installed. But just how many security cameras do you need for your home? It's a question that trips up many homeowners and most don't have a clear-cut answer for it.
Not only do you need a set of high-quality security cameras, but you also have to have enough of them to effectively cover the most vulnerable parts of your property. Read on to discover how many security cameras you should have in your home.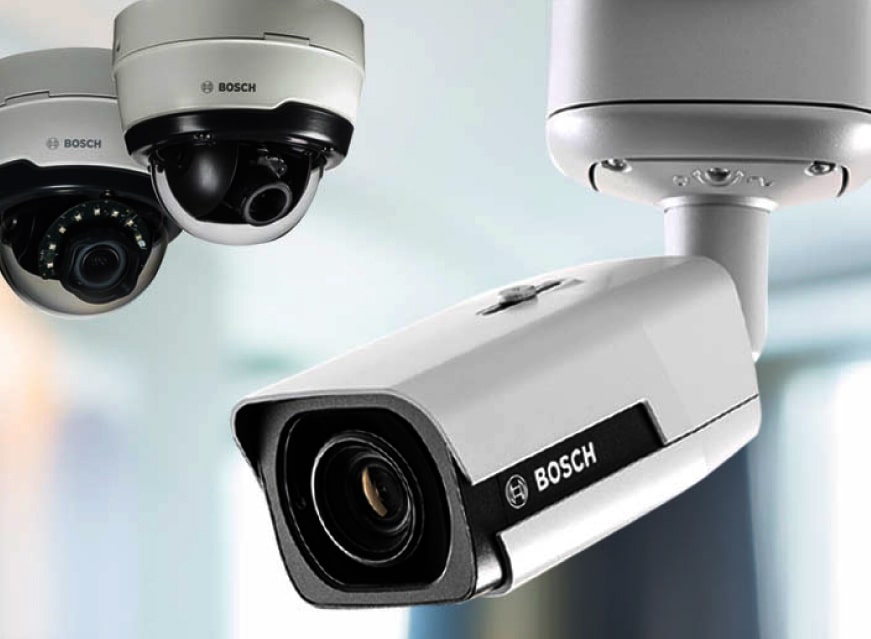 How many security cameras do you really need?
The number of security cameras you need will depend on a variety of factors such as the size of your property, the purpose of the security cameras, and more. There are two types of security cameras; outdoor cameras and indoor cameras. If you're planning on using outdoors cameras to deter burglars, then you'll want to install the devices in the most obvious of places. Typically, many homeowners install outdoor cameras on both the font and the back of the house where most burglars are likely to force their entry.
Indoor cameras, on the other hand, are quite useful for monitoring kids' activities and keeping a watchful eye on each room. You can also use these devices to collect evidence in case a burglary occurs. Some homeowners place indoor cameras on each room and while this bodes well for security purposes, but for privacy? Not so much.
In general, having 4-5 security cameras is a great start for most average-sized homes. Some of the key areas you want to monitor in your home are:
The front door to keep an eye on packages and visitors.

Entry/exit points in the house.

Hallway, living room, and kitchen.
From there, you can add more cameras according to how you see fit. It's always good to have an extra set of eyes somewhere like on a birdhouse or a soffit, but don't overpopulate your home with security cameras because you're less likely to benefit from them.
Other things to consider when choosing how many security cameras to install are:
The size of your property –

A bigger lot that spans several acres will need more cameras than an average-sized lot. The size of your house also plays a role in determining the number of cameras you'll need to install.

The type of camera you're using –

Security cameras come in many different shapes and sizes. A wide-angle camera has a greater field of view than a standard camera which means you can use less devices to monitor a given area.

Outbuildings –

If you have outbuildings like a workshop that contains valuable tools or a barn that houses livestock, then having a few extra security cameras will definitely help.



Your network's bandwidth limit –

If you plan on using wireless cameras, you may be limited by how many you can install depending on your network's bandwidth. This is because wireless cameras require fast data transmission for connectivity and recording so keep this in mind when using wireless security cameras.
Positioning your cameras correctly
There's no point in having multiple security cameras if they aren't positioned correctly. In order to maximise the camera's surveillance capabilities, you want to give them enough room to focus on the area you intend to monitor. For example, a bullet camera has a longer range than most other cameras, making it perfect for outdoor use. Meanwhile, a dome camera has a wider field of view compared to a bullet camera which makes it more suited for indoor applications. It's worth checking with the camera's manufacturer to determine the right viewing angle the camera needs for optimal monitoring.
The height at which you install your security cameras is also an important thing to consider. Burglars and thieves will look to disable or vandalise your cameras so make sure the cameras are at least 3 metres (9.8 feet) above the ground.
Choosing between wired and wireless security cameras
Most people prefer using wired cameras because they're easy to install and there's little to no interference with recording. While wired cameras are better for reliability, they can also be disabled easily just by cutting the wires. This is where wireless cameras come in. Since they rely on a WiFi connection, thieves and burglars will find it difficult to disable them. You can also position wireless cameras on virtually any location you want so long as you have a reliable internet connection in your home
At the end of the day, it's all about personal preference and what you think works best for your property. Using a combination of both wired and wireless security cameras will go a long way towards making your home more secure and reduce the chances of burglars shutting down your entire security camera system.