A panic alarm is a type of alarm system that allows a person under duress to call for help immediately. Also known as hold-up alarms or panic buttons, these types of alarms provide an additional security measure to a home or establishment. Panic alarms can be used in situations where it may be unsafe or uncomfortable to call for help through other means. For example, if an aggressive person were to break in your front door, it may be unwise to pick up a phone call that would otherwise escalate the situation. A panic alarm can provide a quick and convenient way to ask for help in tricky situations.
In this article, we'll be discussing everything you need to know about panic alarms starting from its components and how to utilise it successfully.
 The components of a panic alarm
Most panic alarms today are made up of two parts; the panic button and the communication system. Let's talk about these components in further detail.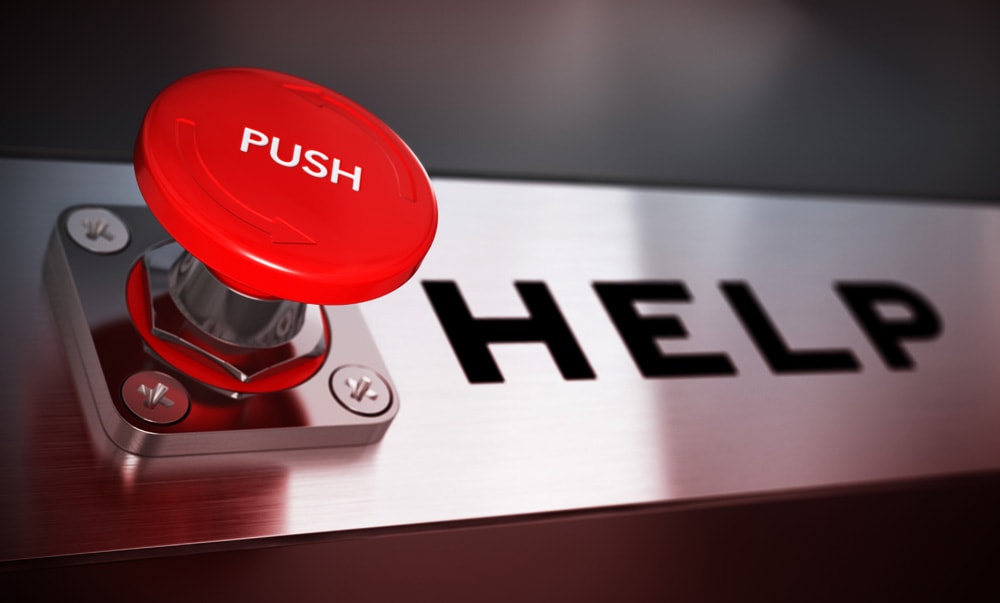 A panic button is a device that the person uses to call for help during emergency situations. These come in a wide range of styles ranging from push buttons, squeeze-activated devices, and more. Typically, the panic button is located in an inconspicuous to prevent it from being disabled. Most panic buttons are specifically designed to resist accidental activation.
Panic buttons come in either wired or wireless versions. Wired panic buttons are connected using cables and are very reliable since there's zero interference with a wired connection.
Wireless panic buttons, on the other hand, are more convenient to use. They can easily be set up almost anywhere and the installation process is a breeze compared to wired panic buttons
Wireless panic buttons rely on a short-range radio transmitter to function just like a garage door opener. The only downside is that the device runs on batteries so you need to make sure there's always enough juice left for it to activate the panic alarm. 
The communications system is the other component of the panic alarm that summons help when the panic button is pressed. The type of communications system to be used will mainly depend on the resources available at the facility where the panic alarm is installed and the level of security threat.
There are several different types of communications systems used in a panic alarm and these include:
Off-site alarm monitoring centre

– This method of communication is ypically be used in facilities that don't have on-site security staff. The panic button(s) are connected to an alarm control panel which sends a signal to the monitoring centre when it is pressed. The alarm monitoring centre then receives the signal and proceeds to call the police or other appropriate authorities to respond to the site.
Security control centre

– Large companies have some form of centralized security monitoring and control centre, either on-site or at a central location somewhere within the facility. When such resource exists, panic buttons are typically installed at the control centre. Most often, panic buttons are connected to the organization's access control and security management system, which transmits the alarm to the control centre.
 Non-security personnel

– Some organizations that don't employ on-site security choose to notify non-security personnel when a panic button is pressed. Often, the organization will form a "response team" consisting of employees from multiple departments (human resources, facilities, etc.) and them to respond when a panic button is pressed.
There are several ways to notify the response team when a panic button is pressed and these can include an overhead paging system, device(s) that send email notifications or text messages directly to their smartphones. 
 Tips on using panic alarms successfully
Panic alarms can be rendered ineffective if the user doesn't know how to utilise it to its fullest effect. The key is to familiarise oneself with panic alarms and reinforce other security measures to ensure all-around protection against external threats. If possible, consider instaling a surveillance camera that monitors the area where the panic button is installed. The panic alarm should be interfaced to the video surveillance system to allow real-time recording when a panic button has been pressed.
At facilities that have a security control centre, the video surveillance system should automatically display the appropriate cameras at the control centre whenever a panic button has been activated. This allows the centre to monitor the situation in order to send the appropriate response.
Facilities that employ a response team, on the other hand, should have some method to assess the situation before the personnel enters the scene. Cameras that view panic button locations should be remotely accessible by response team members. This can be achieved using a computer on the network that has video monitoring software or by using one or more dedicated video monitors.
The importance of panic alarms cannot be overstated, especially in today's age where modern technology has made these systems more reliable. Understanding what a panic alarm is and how it works can go a long way towards helping you invest in better security for your home, business, or establishment.