Have you ever wondered how security systems work? How can a network of devices protect your home from the likes of burglars and criminals? Almost all security systems operate on the same principle of securing entry/exit points from forced entry. This goes for residential properties, business establishments, and other places where valuables are stored.
If you're interested in learning more about security systems, then you came to the right place. Today we'll be discussing everything you need to know about security systems and find out how they can safeguard your home.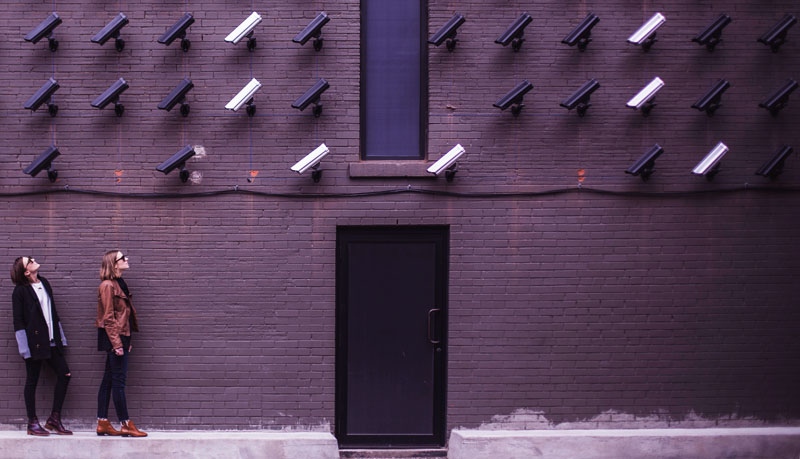 What is a security system?
By definition, a security system is a network of integrated devices and components that work together to monitor suspicious activity and notify the homeowner of a potential break-in. The devices are connected to a control panel which is basically the hub of the system where the main functions are located. A typical security system is comprised of the following devices:
The control panel (controls every device installed in your property)

Motion detectors

Door and window sensors

Wireless/wired security cameras

Loud alarms
How does a security system work?
Security systems work by communicating with the control panel or command centre that's installed in a well-protected area inside the home. The devices and sensors are installed in their respective places to safeguard the vicinity they're installed to. Here is a breakdown of each component of a typical home security system:
Control panel: The control panel is the internal computer that activates and disables every device installed. This central hub communicates with the devices and sounds off the alarm when there's a breach in security. It also communicates with an alarm monitoring company provided that the user has professional alarm monitoring installed in their home.
Door and window sensors: These devices are the primary sensors used to detect forced entry inside your property. Most door and window sensors use a reed switch and a magnet which form a circuit when in close proximity. If one of the components stray away (i.e. when a window opens), the circuit breaks and the alarm sounds off.
Motion sensors: Motion sensors are used to detect movement in areas of your home like the hallway, the living room, and the back door entrance. Passive infrared motion sensors (PIR) detect infrared waves from moving objects. These waves are converted into signals which then triggers the alarm.
Surveillance cameras: Surveillance cameras are available in both wired and wireless configurations. These cameras are the linchpin of your security system by monitoring suspicious activity from all four corners of your property. Surveillance cameras work by sending footage back to a monitor to display what it sees. It can be used to record security breaches and help track down the burglar more easily.
Loud alarms: High decibel alarms alert the homeowner that a security zone has been breached. Alarms are installed both on the interior and exterior of the property to let everyone within the area that a break-in has occurred.
What happens during a break-in
Security systems do more than just notify you of a security zone breach. How it responds will depend on the type of security system you have.
Professionally monitored security systems
A professionally monitored security system is one that is overseen by a monitoring company. When a security is breached, the control panel sends signals to the company to alert them of the threat. The company then attempts to make contact with the homeowner to verify the situation. Once the threat has been verified, the company will contact the appropriate authorities to respond to their property. Professional monitoring works 24/7 and the security system company is active at any point in time.
The advantage to a professionally monitored security system is that notifies you of a security breach via a text message or email notification. This enables you to take necessary action by contacting the police, firefighters, or paramedics. It also gives you peace of mind knowing that the monitoring company can contact the right authorities in the event of an emergency.
DIY security systems (non-monitored)
DIY security systems are non-monitored security systems where the homeowner installs everything from the door sensors to the surveillance cameras. How the security system is configured will depend on the homeowner and contacting the right authorities falls under their responsibility. In the event of a break-in, the alarm will sound off (provided that an alarm is installed).
The advantage to a DIY security system is the customizability. You get to decide which devices and sensors you can use and you can tailor the security system according to your budget. The downside is that it may or may not inform you of a security breach depending on the package you availed. Also, it is you who must initiate contact with emergency personnel to respond to your property (which can be treated as a low-priority response if you don't know exactly what the threat is).
In today's modern age, security systems are a must for every home. Knowing what security systems are and how they work can give you a good understanding of how it can safeguard your home. Properties without security systems are high on the list for thieves and burglars, which increases the risk of break-ins. Lastly, home security systems provide huge discounts of up to 20% when you have it installed in your home.