Whether you have simple CCTV cameras installed on your property or a comprehensive network of alarm systems that are integrated with smart home automation, both require regular maintenance to ensure they're functioning properly. A security system can only provide the level of protection you need when it's in good working order, making it crucial to conduct service and repairs. After all, you want your home to be safe and protected from criminals and unfortunate incidents like fires. Think of your security system as an investment as it's not just a one-off product; you want to maximise your investment as much as possible.
While security systems can help minimise the risk of break-ins, you can only achieve an ongoing peace of mind when it operates in a complicated-free manner. In here we'll guide you towards proper security system maintenance so that your home is adequately protected at all times.
Conduct weekly perimeter checks
Once a week, take a look around your home and inspect your door and window sensors. Check if the batteries are in good condition to see if they're holding their charge well. The last thing you want is to have dead batteries when an intrusion happens. Test out the reed switch by opening and closing the door. The sound should be audible enough and it should trigger each time you open your doors and windows.
Adhesives are what holds your sensors in place. Make sure your sensors aren't falling off and have them re-fastened if the adhesive is losing its stickiness. Remember, doors and windows are the most common entry points of burglars so it's important to check not just your sensors, but your locks as well.
If you have cameras included in your security system, examine them daily and ensure they have power at all times. The cameras should be angled directly towards the main entry and exit points and the lenses should be free of any dust and debris. Check your monitoring and recording devices to verify if the security cameras are getting a clear image of what they're recording.
Test out the control panel
The control panel is the brain of your home security system. Each of the sensors installed in your home passes through the control panel where it interprets the signals before the sensors activate.The control panel has a "test mode" which runs a self-diagnostic test to ensure that all sensors are functioning properly. If you use a monitoring service, it's best to notify your security provider first before doing a test so they won't have to send police response when an alarm triggers.
Carefully inspect the panel and look for any signs of loose wires or damages. If you find any issues, contact your security systems provider immediately.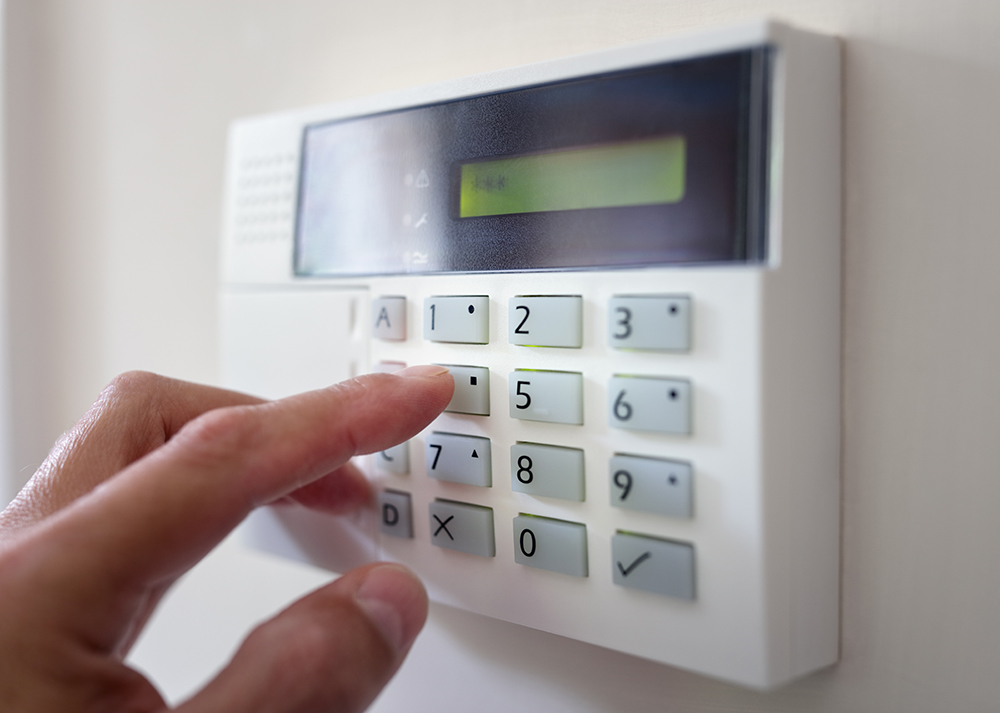 Don't forget the basics
The most common mistake homeowners make is that they rely too much on their home security system. And while these are effective in deterring threats, that doesn't mean you should compromise your basic home security. This means checking your light bulbs and making sure the entire area of your home is well-illuminated. The doors should be sturdy when shut and the windows should not have any visible gaps. If there are signs of wear and tear on your locks, consider replacing them with a new one to reinforce your home security. Burglars are less likely to force their way into a property that's tightly shut and is ridden with cameras and sensors
Avoid claim complications with your insurance
Having a suitable security system installed in your property can lead to lower insurance premiums on your end. This is one of the many ways a home security system pays itself over time aside from protecting your property and your valuables. When insurance companies know that your home is at less risk of burglary, they will be more than willing to offer you a discount. That said, this discount will only be possible if your security system is functioning properly.
If they discover that your alarm system isn't working or your security cameras are having connection issues, there's a good chance they won't honour your claim. And they would be justified in refusing your claim because the risk of damage is high. To ensure lower premiums, consider having your home security system checked and serviced periodically.
Request for an annual inspection
Conducting routine inspections on your own can help prevent malfunctions in your security system. But, you can only do so much before a serious technical issue arises. Ideally, you want your security system to be serviced annually by a qualified technician. They can perform a more thorough check on all the components and conduct repairs on the wiring, power supplies, and the sensors.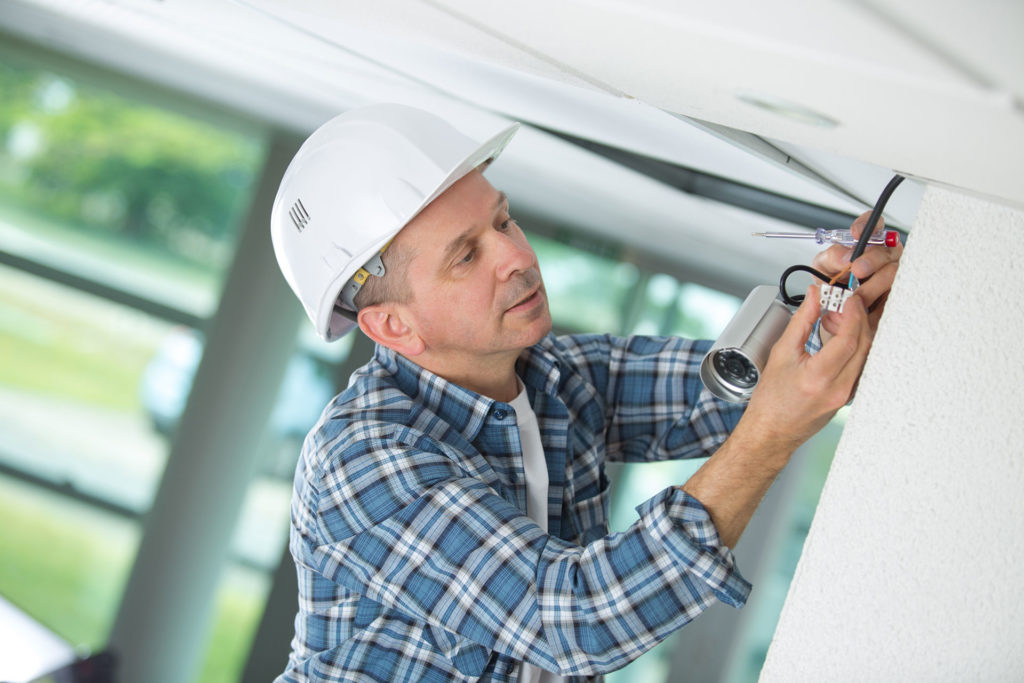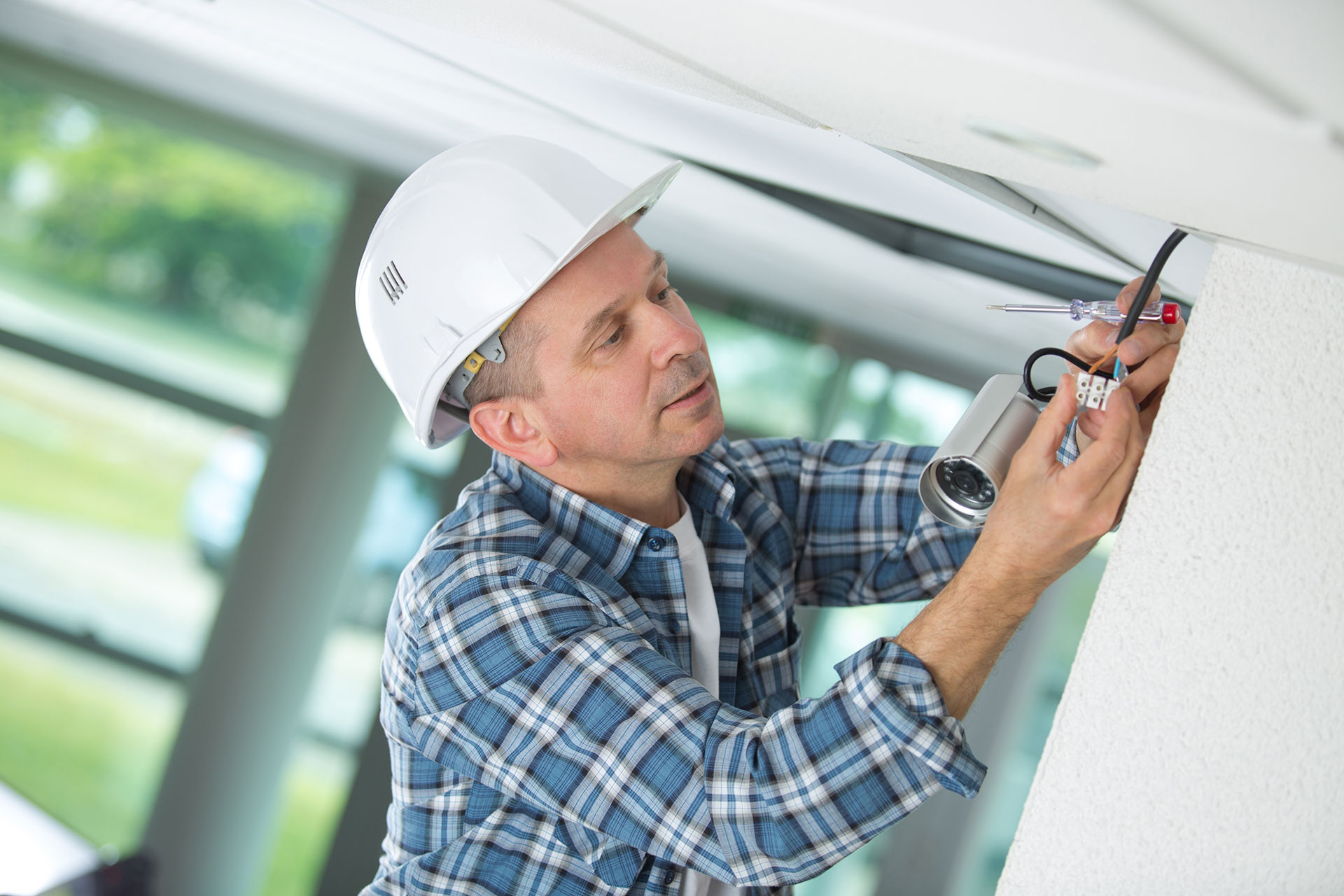 Most security companies provide an annual inspection at a relatively low cost. This helps prevent more costly repairs down the road which is why you should take advantage of it as much as you can. The technician will also perform any software updates to add new features to your security system. There are burglars that are tech-savvy and keeping your security system up-to-date ensures that they won't be able to hack or jam your sensors and cameras.
Security systems are an essential component in any modern home. They help keep your property safe from criminals and unwanted incidents. To provide your home with the best level of protection possible, consider servicing your security system regularly.