Living independently can be great. You get to make your own decisions, your home becomes your exclusive living space, and you live a life of freedom that feels exciting and enjoyable. While there are many perks to living alone, there are a couple of downsides as well.
Security risks are one of the main concerns women face when living alone. A home with one occupant is at a greater risk of burglary than a home with plenty of family members. But don't let the potential security threats keep you from living a peaceful, independent life.
Here are the top home security tips for women living alone so they can make their home a safer and well-protected place.
Make sure your house doesn't look unoccupied
Burglars are always on the lookout for homes that appear empty from the outside. If they notice that there's no activity going around, it's a telltale sign that no one's home. This makes your home a prime target when you're out at work or with friends.
To recreate the impression that you're inside your house, you can use smart LED bulbs that can be programmed to turn on and off at specific times. These light bulbs can be controlled remotely via Wi-Fi so you can control them anywhere at any time. This is perfect if you're planning a vacation or if you won't be at home for a couple of days.
If you are expecting a package and you're not around to receive it, you can ask a trusty neighbour to pick it up for you. An unclaimed package sitting at the front door creates an impression that the house is empty, something that burglars will immediately notice. Whatever you do, do not let your house appear unoccupied as it can increase your risk of a break-in.
Check all the locks before leaving the house
According to Budgetdirect, around 40% of burglars enter a property through an unlocked door while 28% of them make their way through an unlocked window. Before you leave the house, make sure to double-check all the door and window locks. It's a simple habit that will go a long way towards reducing your risk of burglary.
While you're at it, inspect each lock carefully and look for signs of wear and tear. Are the locks still in good condition? Are there any signs of tampering? If one of these problems exists, you may want to replace your locks immediately. While traditional locks serve their purpose, modern locks today come with a variety of security features that can further burglar-proof your home.
Most smart locks today are keyless and require a passcode or biometrics to open the door. They are more convenient than traditional locks and are more difficult to tamper with. But even a modern smart lock can be rendered useless if there's negligence on the homeowner's part so check all the locks first before leaving your home.
Hide expensive items from sight
Burglars take what they can get out of any situation. But if they see that a house contains valuable items, they know exactly what they're going to target. Money, jewellery, and wallets that are visible through the front window are tempting to the eyes of burglars which is why you want to keep them out of sight.
Hide these valuables in a safe place that only you know. Ideally, you should have a jewellery box and a mini vault to store cash and other important items. That way, they won't be stolen easily in the event that a burglar manages to enter your home.
One tip that can make a huge difference is drawing your curtains. This gives burglars zero chances of spying what's inside your home. The less they see in your property, the less likely you are to be targeted by them.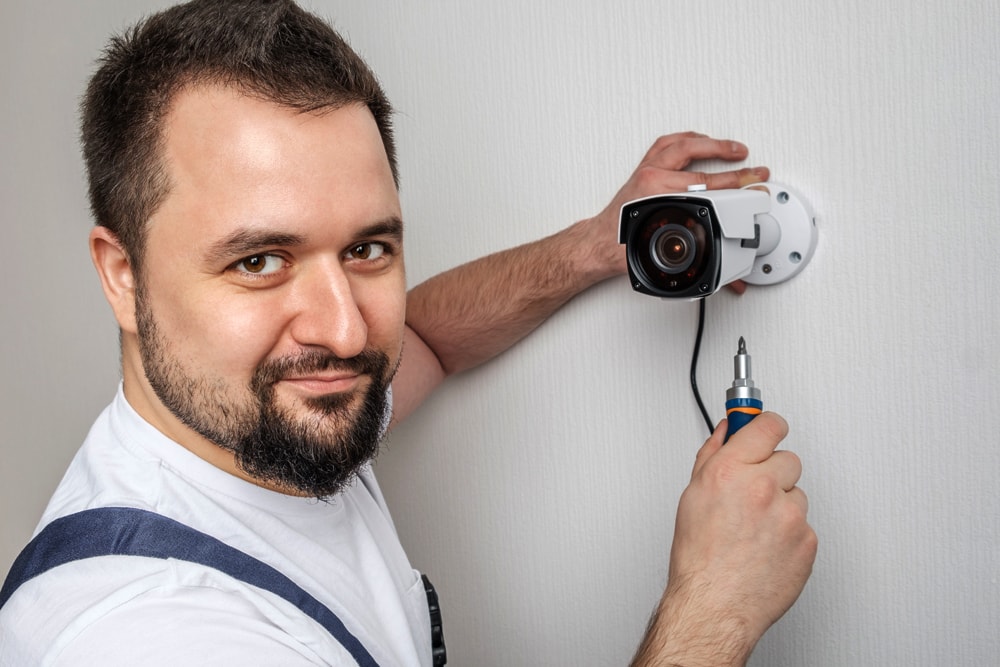 Consult with a security professional
While there are plenty of ways you can improve your home security, consulting with a security professional remains one of the best ways to do it. Security professionals can help identify weak points within your home and address them in the best way possible. Living alone presents plenty of challenges in terms of home security and a security professional can recommend the ideal solution for your needs.
Although not required, security systems have become essential to those who are living independent lifestyles. Having the ability to monitor your home is a huge security feature that you'll certainly find useful in day-to-day situations. Even the presence of security cameras alone is enough of a deterrent to make burglars think twice of targeting your property.
As a woman who's living alone, you don't have to fear security threats or break-ins. By following these tips, you can enjoy the comforts of independent living and have peace of mind knowing you're protected from would-be criminals. To learn more about security systems, contact Casa Security today. Our team of expert security professionals will assess your home and create a comprehensive security solution tailored just for you.