There are plenty of things to consider when determining the security needs of a small home. Not all households require the same security systems and the last thing you want is to invest in one that doesn't fit your security requirements. If you're looking to add another layer of protection to your home, then you should definitely make a checklist of your security needs. Here are the top home security checklists for homeowners with small properties.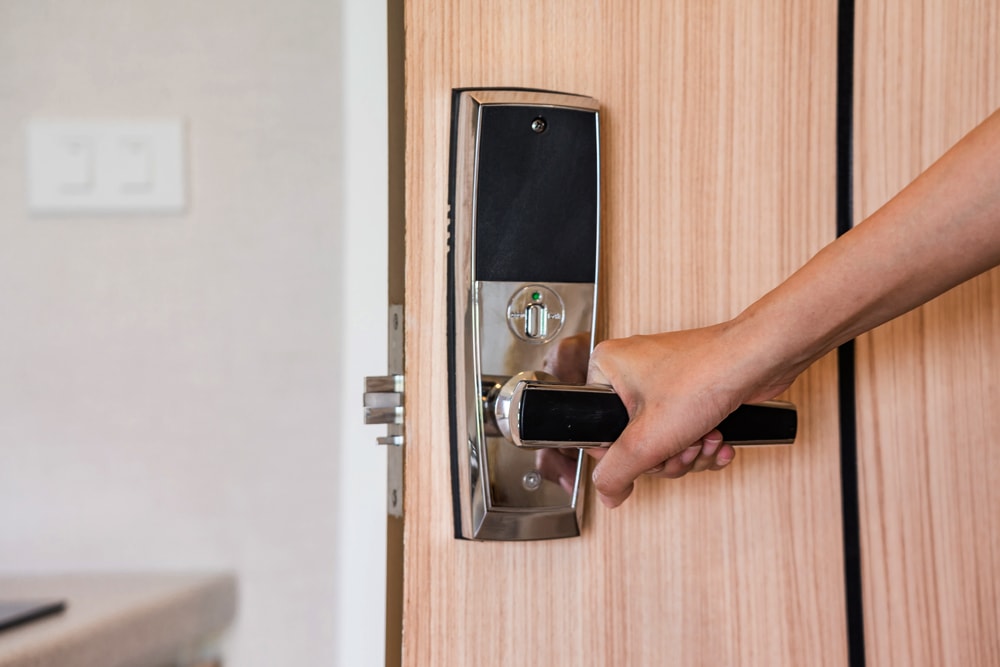 Basic home security checklist
The first thing you should do is to evaluate the overall security of your property. This will allow you to address any weaknesses in your home security and fortify them right away. Here's what to look out for:
Inspect all the door and window locks. Are they sturdy and reliable? Or are they flimsy and starting to show signs of wear? Replacing worn out locks can help shore up your home security greatly and prevent burglars from having easy access to your property.

Check the door and window frames. Usually, these frames are made out of wood and if you live in a relatively humid area, the moisture can cause door and window frames to rot. Make sure the frames are in good condition and if not, consider replacing them immediately.

Do you have adequate lighting in your home? Sufficient lighting acts as a deterrent to burglars and you want to install exterior lights on both the front yard and the backyard.
Home & family checklists
Criminals are very keen when it comes to observing their targets and even the smallest of details can make your home stand out. Make your home less vulnerable by going over this checklist.
Is your home frequently vacated? Or do you have family members that stay inside when you're out and about? If your home is always empty, you might be more vulnerable to burglary and theft.

Do you tend to leave items outside like shovels, garden tools, and ladders? These tools can be used by criminals to break inside your home or even climb up to the second floor.

Do you maintain your yard on a regular basis? An unkempt yard gives off an impression that your home is vacated and thieves can take cover behind thick bushes and vegetation.

Is there a secure location where your mail and packages can be delivered? An unclaimed package sitting at the front door may also indicate that a house is empty and prompt criminals to break inside your home.

Is your home located in an area with constant pedestrians? If not, then you may want to take additional security measures against thieves.

Is there a pre-installed security system in your home? If so, what kind of devices are you using and will it be enough to deter thieves and burglars?

Do you keep valuables out of sight? Things like jewelry, money, and other valuables should always be kept hidden in a safe, secure spot away from someone's point of view.
Choosing the right security system for your home
When it comes to security systems, you generally have two choices; professionally installed security systems or DIY security systems. While they both help enhance your home security, how they achieve that is what makes them different from one another. Here's what you need to know about these two security systems.
Professionally installed security systems
If you want a comprehensive security system that comes complete with all the devices, sensors, and cameras, a professional security system is the one for you. Here are the advantages of a professionally installed security system:
Hassle-free installation

Security assessment by a professional technician

Greater security enhancements

More reliable than a DIY security system

Customer support 24/7
Professional home security systems are tailor-made according to the specific needs of your property. This allows for a complete package that leaves no weaknesses in terms of your home's overall security. Aside from the installation fee, you do have to pay for monthly fees so keep that in mind.
DIY security systems
If you're not interested in paying for monthly fees and you're confident in your abilities in installing your own security system, then going the DIY route is a reasonable choice. Here are the advantages of a DIY security system:
No monthly fees

Is more affordable than a professional security system

You can install as many sensors, devices, and cameras as you want

Greater flexibility compared to professionally installed security systems

Portability (something that renters will definitely appreciate)
You do need a bit of experience and expertise when installing a DIY security system. If you're relatively inexperienced, you end up missing a few spots here and there and you may even install the devices incorrectly.
With these security checklists, you'll be able to fortify your home security and select the best security system that fits your specific requirements.